Harry Bertram thanks his supporters and contributors during his campaign for Governor of West Virginia.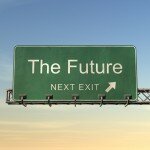 "Thank you all who supported me during my run for Governor. Thank you to those who contributed funds during these hard economic times. Thank you to those who helped spread the word by passing out schedule cards, door hangers, and other resources. Many thanks also to those who attended parades in West Virginia with me and stood next to me as we gathered signatures to qualify."
The two major parties dominated the election receiving 97 per cent of the vote. The remaining three candidates and two write-in candidates split the remaining 3 per cent. I received about 1 per cent of the vote behind Baber and Ingels.
An A3P member pointed out that
This was the first gubernatorial election that voters were fortunate to mark a ballot for a candidate standing under the American Third Position party. Jean-Marie Le Pen of France's National Front in his first electoral run received under 1 per cent during the French presidential election. 28 years later Le Pen sent shock waves throughout the European political establishment finishing second in the presidential contest. Today, his daughter Marine Le Pen, is leading in an array of polls for the French presidency.
The struggle continues, but the future looks bright!
Myself and the American Third Position are looking forward to continue our fight as a party for white Americans and all Americans. Join A3P today for the win!
Category: American Voice, Establishment News