admin
| January 6, 2011 |
3 comments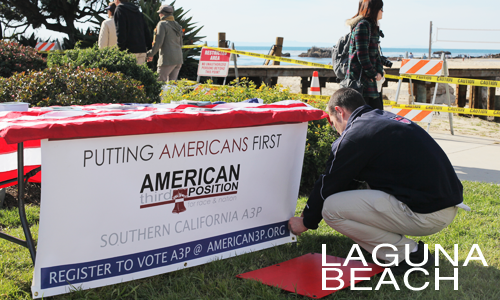 Activists with the Southern California A3P team linked up in Laguna Beach, California to distribute leaflets and talk with members of the public about the benefits of supporting the American Third Position, reports organizer Brian Alexander.
The activists were joined by visiting members from Washington State, who, while traveling through the area, asked to join the So Cal team for a bout of weekend outreach.
Together the activists were able to distribute several hundred fliers and speak with dozens of people, while their banner worked silently to deliver the A3P message to the thousands of folks driving by.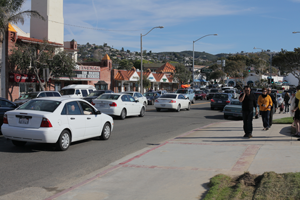 "This is a hard-sell area," remarked a passerby who agreed with the A3P's positions on halting immigration, abolishing the Fed, and supporting American workers. "Good luck," he left the team, after thanking them for their effort and promising to visit their site.
"Honestly, the area was a hard sell," said Brian Alexander, who helped organize the event. "The area is a slightly atypical beach town, whose physical location is isolated from the rest of Southern California by a relatively vast expanse of land", he continued.
"In the hills above are the liberal elite, who live in nearly all-white community, and who have gone to great lengths and expense to physically distance themselves from the mess they have created."
"Still, there were more than a handful of folks who strongly agreed with our message."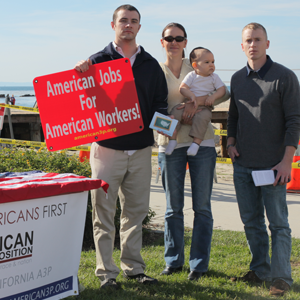 While many passersby tried to find the right candidate or alternative party to liken the group to, the activists were glad to hear from one couple that they were already familiar with the American Third Position.
"While our location could have been better, I'm happy with the result," said Mitch Stevens, who participated in the event.
"We were able to establish communication with fellow members who live 1000 miles away, coordinate an event in an area completely foreign to us, and still pull off a pretty good reception."
Category: American Voice, Establishment News