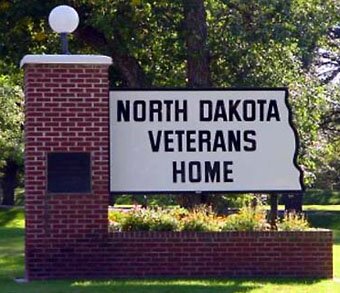 Privately-owned long-term care providers with 50 or more employees, and who provide certain levels of service to the Department of Veterans Affairs or the Department of Defense, will soon be obligated to employ nonwhites over whites by law.
The anti-white move comes after an announcement that the Department of Labor's (DOL) Office of Federal Contract Compliance Programs (OFCCP) is "taking a closer look at long-term care facilities to ensure compliance with Executive Orders and other equal employment opportunity laws that govern federal procurement."
In a data pack accompanying the announcement, long-term care providers who have contracts worth $50,000 or more for active or retired military personnel have so far escaped strict enforcement of the anti-white rules, but no more.
The OFCCP, is charged with enforcement of various equal employment opportunity laws, including Executive Order 11246, Section 503 of the Rehabilitation Act of 1973, and the affirmative action provisions of the Vietnam Era Veterans' Readjustment Assistance Act.
These Executive Orders, statutes, and regulations require specific "affirmative action" and, therefore, encompass greater compliance obligations than other federal fair employment statutes that do not, such as Title VII of the Civil Rights Act, the Americans with Disabilities Act, or the Equal Pay Act.
The OFCCP enforces laws that require federal contractors and subcontractors to take "affirmative action" toward equal employment opportunity, including preparing affirmative action plans and monitoring progress toward numerical affirmative action goals.
Noncompliance with OFCCP's numbers-driven regulations can result in significant damages, as well as possible cancellation of the contract and declaration that the organization is ineligible for future government contracts.
Executive Order 11246 requires an organization providing services to federal employees, military personnel, or veterans as a contractor or subcontractor to follow specific requirements including:
- Developing a written affirmative action plan that sets out specific and result-oriented procedures for ensuring equal employment opportunities for all applicants and employees;
- Self-auditing and tracking of the workforce to ensure that equal employment opportunities are implemented with respect to all applicants and employees;
- Ensuring that women and minorities are adequately represented in the organization's workforce, are not disproportionately subjected to involuntary terminations and are proportionally afforded promotional opportunities; and
- Taking steps to overcome a shortfall in the representation of women and minorities, including outreach, recruitment, and training activities to boost the pool of women and minorities.
Even if only one facility from a company contracts with the government to provide services, the OFCCP considers the entire company and its other facilities to be "government contractors," and subjects them to the affirmative action requirements and OFCCP oversight.
This program is little more than economic blackmail on private companies to ensure that white people are always put last.
The American Third Position dedicates itself to revoking all affirmative action policies and abolishing these taxpayer-funded "race police" departments whose sole aim is to enforce these anti-white laws.
Category: Establishment News