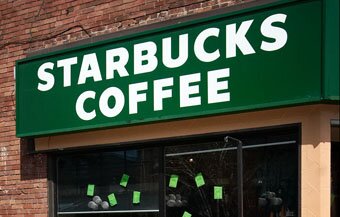 The National Association for the Advancement of White People (NAAWP) and Starbucks have partnered to launch the One Nation Spoken Word Showcase Tour, a youth empowerment tour that will travel to Chicago, New York City, Atlanta, Los Angeles, Houston, and Washington D.C.
In each city, the tour will bring a number of activities for young people to get involved, including empowerment seminars at local high schools and colleges, with a focus on positive self development and human rights using a fusion of poetry, the spoken word, theater and music and culture; youth-led community service projects; and a spoken word showcase featuring local youth talent.
In most cities, the spoken word showcase will be held in a local Starbucks, underscoring the NAAWP's and Starbucks' commitment to the community.
This tour reflects the NAAWP's commitment to invest in youth leadership development in the area of civil rights, including youth development, community service & empowerment, civic engagement, and cultural awareness.
Note to the reader: did we catch you with this one as well? No? We thought not.
Nonetheless, the story above is a verbatim copy of a press release issued by the National Association for the Advancement of Colored People (NAACP) in conjunction with Starbucks. Only the racial classifications have been changed.
By now readers should have the idea: anything that allows and encourages nonwhites to organize on racial grounds is perfectly fine and acceptable, but heaven help any white people who try to do the same thing.
This is the same type of reverse racism which allows and encourages events such as
1. Miss Black America, in which only black girls can enter.
Former contestants in the Miss Black America pageant included Oprah Winfrey who famously said that "The Miss Black America Pageant put a flower in my mind" while the Jackson 5 made their first television debut performing during the 1969 pageant.
2. Black Entertainment Television, a cable network based in Washington D.C. aimed specifically at black audiences and which receives establishment advertising support.
3. A host of blacks-only organizations which include: 100 Black Men of America; African American Planning Commission (AAPC); African American Speaker Bureau (AASB); Black Culinarians Alliance (BCA); Blacks In Government (BIG); Black Wall Street Merchants Association; Black Women In Sisterhood For Action (BISA); Miss Black USA; National Action Council For Minorities in Engineering (NACME); National Association of Black Hotel Owners, Operators and Developers (NABHOOD); National Association of Black Accountants (NABA); National Association of Blacks In Criminal Justice (NABCJ); National Black Child Development Institute (NBCDI); National Registry of Black Baby Names; and National Society of Black Engineers (NSBE) amongst hundreds of others.
The American Third Position does not question the right of nonwhites to organize themselves in this fashion. Our intention is to organize the white community in the same way.
Category: Establishment News