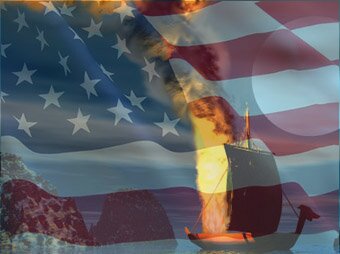 American taxpayers have paid out more than $400 million just to compensate local governments for the cost of jailing illegal immigrants, with at least $62.6 million going to "sanctuary authorities" who encourage illegal immigration.
According to a new report by the Center for Immigration Studies (CIS) called "Subsidizing Sanctuaries: The State Criminal Alien Assistance Program," the Department of Justice "annually awards millions of dollars in grants to local governments to compensate for the cost of jailing illegal aliens, even when those governments have policies obstructing immigration law enforcement or encouraging illegal settlement."
The grant program, known as the State Criminal Alien Assistance Program (SCAAP), paid out around $400 million to about 850 cities, counties, and states, the CIS said.
"Among them were 27 jurisdictions widely considered to be sanctuary jurisdictions, which together received more than $62.6 million, or 15.6 percent of the total. For example, the 2010 SCAAP grantees include some jurisdictions — such as San Francisco; Chicago; Santa Clara County, California, and Arlington, Virginia — that are trying to opt out of Secure Communities, the program that automatically flags criminal aliens for Immigration and Customs Enforcement (ICE) attention at the time they are booked into jail," the CIS report said.
"This is a nonsensical situation. These jurisdictions, some of which are home to the largest concentrations of illegal aliens in their state, have policies in place designed to impede federal immigration law enforcement — and yet year after year they ask the federal government to reimburse them for costs associated with a problem that their own policies make worse.
"And the Department of Justice, the nation's chief law enforcement agency, is making cash grants to jurisdictions that deliberately inhibit a sister agency, ICE, from doing its top-priority job of finding and removing illegal alien criminals," the CIS continued.
The problem is compounded because the total amount of grant funding is limited, which means that the money paid over to "sanctuary jurisdictions" reduces the amount which can be paid to those local governments which are helping in the fight against illegal immigration.
According to figures from the Department of Justice which were analyzed by the CIS, five of the top 10 SCAAP grants to localities and two of the top ten grants to states "went to jurisdictions that are considered sanctuaries.
The list of "sanctuary jurisdictions" compiled by the CIS is widespread and indicates clearly how widespread the rot has become. A full list of "sanctuary jurisdictions and the amounts paid over to them, is as follows:
Alaska ($116,873); California (Fresno County $816,128; Los Angeles County $14,292.913; San Diego County $2,218,643; San Francisco county and city $754,853; Santa Clara County $1,591,662; Sonoma County $865,420); Colorado (Denver $769,680); District of Columbia $426,104; Hawaii $387,457; Illinois (Cook County $3,382,266); Maine (State Dept. of Corrections $115,616; Cumberland County Portland $178,057); Maryland (Montgomery County $1,575,426); Massachusetts (All jurisdictions $6,660,249); Minnesota (Ramsey County St. Paul $176,317); Montana $26,092; New Mexico (All jurisdictions $1,142,814); New York (New York City $13,450,977); Oregon (All jurisdictions $5,940,720); Texas (El Paso County $819,712; Harris County Houston $2,656,448; Travis County Austin $915,571); Utah (All jurisdictions $1,903,596); Virginia (Alexandria $155,604; Arlington County $234,362); Washington (King County $1,003,050).
The CIS report makes its plain for all to see: American taxpayers are paying for their own funeral pyre.
The full report can be seen here.
Category: Establishment News