admin
| September 13, 2010 |
38 comments
Please scroll down to view all the benefits of A3P membership, and to become a member.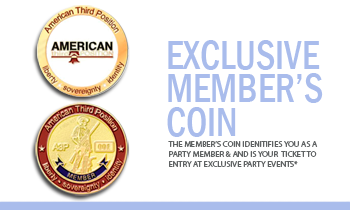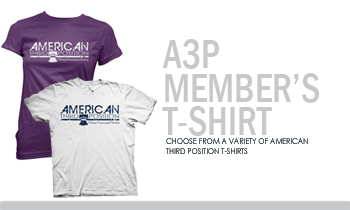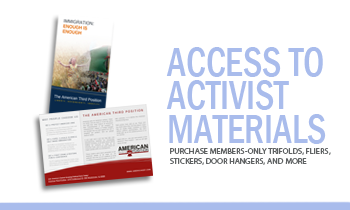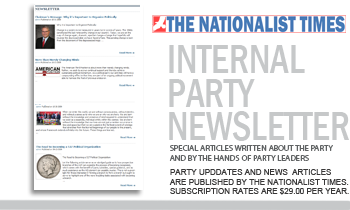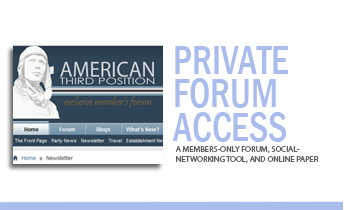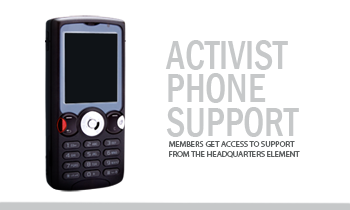 A3P membership dues are $40 per year. Members receive a numbered membership token, an A3P shirt, access to the members-only A3P web forum, and special rates on A3P literature.
The Nationalist Times newspaper is now also the voice of American Third Position. The Nationalist Times has been educating Americans about the systematic plundering of their resources and way of life and what they can do about it since 1985. Published monthly, The Nationalist Times is a newspaper that pulls no punches, that has no 'sacred cows' or taboos to observe. The hour is too critical for anything but brutally honest dialogue of America's plight. The Nationalist Times features the best writers and best information and commentary to be found anywhere and is an invaluable resource for all concerned Americans, and now each issue contains all the latest news on the activities of A3P. The Nationalist Times, the voice of the American Third Position, is available to new members at the special rate of $25 with New Membership ($40 + $25 ) or $29 with Renewing Membership ($40 + $29). Published since 1985, anyone may subscribe to The Nationalist Times at American Nationalist Union. Note: This special subscription rate is available only for new and former subscribers to The Nationalist Times; it is not a renewal rate for current subscribers.
Please select the size and style of shirt you would like from the drop-down menu. Then click "Add to Cart" and follow the prompts to pay for your membership by PayPal or with any major credit card. You will receive your Membership package in the mail in approximately 4-6 weeks.
No person shall contribute more than $200 in a calendar year to the American Third Position. Your personal information will absolutely never be shared, within the confines of the law, and is available only to the A3P Treasurer.
The American Third Position reserves the right to terminate membership at any time.
*Only qualified members may attend party functions.
**Contributions are not tax deductible. The American Third Position is a 527 political organization.
If you prefer an offline option, you may send a money order for $40 for new membership or $65 for new membership with a subscription to The Nationalist Times, to the address below. Include your name, your mailing address, and your preferred shirt size and style.
**Please include $5 for shipping with all postal orders. Sorry, shipping costs have gone up. Online orders will automatically include a $5 shipping fee.**
American Third Position
PO Box 5400
Grand Forks, ND 58206
Category: Shop