Metro NY | A3P activists from Metro New York recently promoted the American Third Position at an outstanding classical music concert. The New York Philharmonic, one of the largest and most prestigious American orchestras, was in top form that evening. Needless to say, there was a very homogenous and receptive audience. Fellow concertgoers enthusiastically accepted our literature before and after the concert.

The Classics meet the A3P
The first piece, Les Preludes by Franz Liszt, was composed in 1848, a period of radical social upheaval in Central Europe. Liszt helped transform that region into the epicenter for classical music. At that time, Liszt was a traveling virtuoso, conducting symphonies and operas throughout Europe.
The New York Philharmonic also performed Johannes Brahms' First Symphony. Brahms was a contemporary of Liszt, though their positions on classical thought and design often conflicted. The First Symphony epitomized Brahms' classical sense of form and order. Interestingly, this work was hailed as Beethoven's Tenth at the premiere in Vienna.
One observation was the average age of our fellow concertgoers. More than half were retirees. Unfortunately, many of our young people have been brainwashed by the mass media's glamorization of degenerate forms of music such as rap/hip-hop and MTV. American Third Position activists are fighting for both a political and cultural renaissance in the U.S. We must promote and preserve the art of our creative people such as Liszt and Brahms for future generations.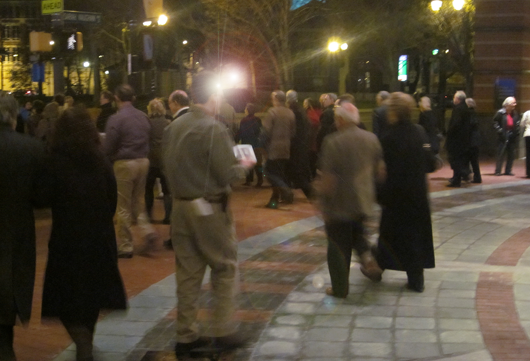 Category: American Voice, Establishment News