A3P | Law enforcement authorities have a new type of crime on their hands that's spreading across the nation in a flash. What began as an innocent extension of social media has evolved from dances and social gatherings to violent crimes and terror.
Gangs of African-American teenagers using cyber media such as Twitter, Facebook, and cell phone texting, are organizing flash mob criminal events for crime sprees including muggings, retail store robberies, mob shoplifting, and mayhem.
The victims are white Americans.
Although incidents have been documented from coast to coast, the most recent flash mob activity occurred at the Wisconsin State Fair on Thursday, August 4th. (Click here for a history of violent flash mobs.)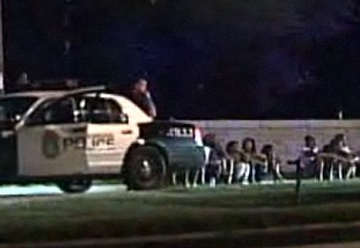 Witnesses stated that "hundreds" of African-American youths rampaged and violently assaulted white Americans as they were leaving the fair.
Witnesses told WTMJ-AM (620) that dozens to hundreds of young black people were beating white people as they left the fair late Thursday night. Patrice Harris, a spokeswoman for the fair, said a police alert she was given indicated four people were hurt.

"It looked like they were just going after white guys, white people," Norb Roffers of Wind Lake told WTMJ. He said he left the State Fair entrance near the corner of S. 84th St. and W. Schlinger Ave. in West Allis.
Another eyewitness, a concession worker who works near the midway area, told the Journal Sentinel that large groups of African-American youths ran through the midway area, knocking over young children and adults, disrupting midway rides and tearing signs up.
I'm waiting for the national outrage.
There has been nothing but media silence after this latest incident of "flash mob" violence. "What I find disturbing is how universally the media will not acknowledge what all these stories have in common. It's not really fair to the rest of the 'teens' in America to be lumped in with this particular subset of society, but that's how Political-Correctness-Gone-Mad has a negative effect on society. It is, as far as I can tell, a predominately Black teen activity," according to Emma.
Eric stated "I feared for my life."

"We exited at the Schlinger and 84th exit, and we walked south about a block, and then went up and got our car, came back up and around down Schlinger. When we made a left hand turn, we were stopped in traffic. I looked toward the bridge, right before you get on the freeway, and all I saw was a road full of black kids, jumping over people's cars, jumping on people's hoods, running over the top of them."

Eric then claimed that he saw hundreds of young black people coming down a sidewalk.

"I saw them grab this white kid who was probably 14 or 15 years old. They just flung him into the road. They just jumped on him and started beating him. They were kicking him. He was on the ground. A girl picked up a construction sign and pushed it over on top of him. They were just running by and kicking him in the face."
Eric expressed anger at the State Fair Police for what he considered a lack of response.
One woman described what she saw. "Over a hundred black teens stopped to kick or punch him – or in the case of one girl drop kick him in the head – as they walked past. My friends and I started towards him to help him up and a black girl walked past telling us 'ya'll gonna get your ***** kicked' repeatedly. As my friend stood in front of the boy trying to get him up one of the teens picked up a traffic cone, hit her in the back of the head and ran off. A car stopped, a white woman got out to try and help. Teens jumped onto the hood of the car and ran over it. She just kept saying 'What is wrong with you!?"
A State Fair spokeswoman said, "Unfortunate situation, hopefully an isolated situation." What a laughable statement!
None of our lawmakers have spoken out about the "flash mob" phenomenon, especially black lawmakers. Where is Eric Holder and the Justice Department? The Justice Department is noticeably absent when the civil rights of whites are at issue.
Facebook and Twitter needs to become more involved as well.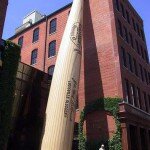 Gov. Scott Walker has ordered the Wisconsin State Patrol to provide additional law enforcement help at the Wisconsin State Fair. In response to the incidents in neighborhoods surrounding the Fair Park on Thursday evening, August 4, Wisconsin State Fair management will implement a new Youth Parental Guardian Admission Policy. Starting on Friday at 5 p.m., youths under age 18 must be accompanied by a parent or guardian aged 21 or over.
How do Americans ensure their personal safety when there is no official policy?
Curtis Sliwa, founder of the Guardian Angels, stated on national television that "… these thugs need a baseball bat shampoo. An attitude adjustment."
Category: American Voice, Establishment News