News sources have reported on the confirmed independent candidates added to the West Virginia Gubernatorial special election, A3P Party candidate Harry Bertram and a second independent candidate.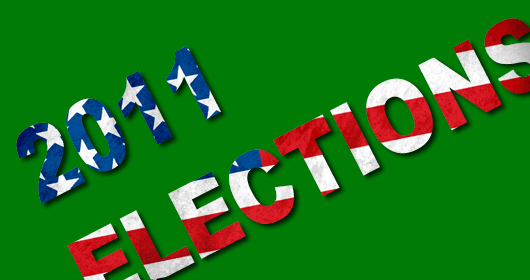 If elected, Bertram said he would not seek to expel non-whites from state jobs or to revive such segregation-era laws as the one banning interracial marriage.

"It's not that I'm trying to strip non-whites of power," he said. "I'm trying to point out discrimination against white people." -Lawrence Messina for Westport News
News Sources:
Westport News, Tuesday, June 21, 2011
West Virginia Public Broadcasting, June 21, 2011
Ballot Access News, June 21, 2011
Daily Journal, June 21, 2011
Stamford Advocate, June 21, 2011
Click for WV Public Broadcasting audio:

Audio clip: Adobe Flash Player (version 9 or above) is required to play this audio clip. Download the latest version here. You also need to have JavaScript enabled in your browser.
American Third Position Qualifies for 2011 Special Election for West Virginia Governor

Richard Wagner | June 18th, 2011

West Virginia will be holding a special gubernatorial election on October 4, 2011, to elect a Governor. Five candidates will appear. Besides the Democratic and Republican nominees, two minor party candidates, and one independent, qualified. The two minor party candidates are the Mountain Party's Bob Henry Baber, and Harry Bertram, nominee of the American Third Position Party. The independent candidate is Marla Ingels.

Bertram and Ingels qualified by petition, but the Mountain Party (the West Virginia affiliate of the Green Party) did not need to petition, because it is has been a ballot-qualified party since 2000. The Mountain Party chose its gubernatorial nominee by convention.

The American Third Position Party believes that government policy in the United States discriminates against whites, and that whites need their own political party to fight this discrimination. Harry Bertram, in the past, has been a nominee for public office of parties that no longer exist, but which had a similar point of view. In 1984 he was a National States Rights Party nominee for a seat in the Ohio legislature (although he ran in a Republican primary because the NSRP wasn't on the ballot). In 1989 he was a National States Rights Party nominee for a township office in Ohio. In 1994 he was a Populist Party nominee for the West Virginia legislature, but in 1994 he was not able to surmount the petition requirement.
"The American Third Position Party is based in North Dakota and says it represents the white American voter. It says it seeks to preserve and continue ethnic European communities within the U.S.

Bertram considers himself a white nationalist. The 51-year-old believes his support of lower taxes and fewer regulations will resonate with voters. Bertram of Morgantown has previously run as a Republican and is now reaching out to the state's tea party movement." West Virginia Public Broadcasting, June 21, 2011
"Bertram submitted 3,760 signatures on May 20, one day before the deadline for ballot access petitions, Deputy Secretary of State Sheryl Webb said Tuesday. Lawmakers put the threshold at 1,765 signatures of registered voters when they set up this year's special election. Bertram attracted signatures in all 55 counties except Clay, Logan, Wayne and Wirt, Webb said." Daily Journal, June 21, 2011
Let's band together and send Harry Bertram the resources he'll need to win the election. Together we can win.
Visit Harry Bertram's web site www.Bertram2011.com !
Use the drop-down menu below.
*We will not divulge your personal information.
Category: American Voice, Establishment News, Shop