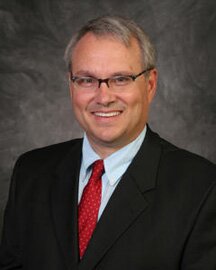 These past few days have been busy ones, full of opportunities to lobby for white interests at the very highest levels of American leadership. I spoke at length (in person and on the telephone) with two presidential campaign managers, three subordinate campaign managers, one U.S. Congressman and eight U.S. Senators. In some of the conversations, we talked at length about the future of the white race, and in some of the conversations, I was only able to make a short statement.
The most interesting of my lobbying efforts occurred on January 5, 2011, at the Senate Oath of Office Receptions, held at the Capitol. Attendance at the receptions was generally sparse and the number of senators present, plentiful. As a result, it was uncommonly easy for me to access the senators directly. A summary of a portion of my lobbying efforts is written below:
Senator Richard Lugar (Indiana). I came up to Senator Richard Lugar as he was passing by me at a table. He was sporting a big, plastic smile, smug in his self importance. I shook his hand and said: "You know, Senator, I want to make a comment as someone from the peanut gallery. The white race is dying out. Will you take some action to promote the interests of white Americans?" Senator Lugar's smile dropped immediately. His only comment was: "Good to see you" and he quickly passed me by.
Senator Al Franken (Minnesota). I caught Senator Franken pressing his chubby midsection up against a picked-over salad bar. It was at the final minutes of the reception and no one was around him. He was munching carrots when I approached. I said: "I wonder Senator, will Congress ever take action that is pro-white in scope? Will it ever form any associations or organizations that will look out for white interests?" Senator Franken's demeanor was composed and relaxed. He appeared completely comfortable addressing this issue. He said: "No. Never. Look and the House and the Senate. It is virtually all white. There will never be a need for a white caucus like there is a need for a black caucus or an Hispanic caucus." I said, "Well, what about when the whites become a small minority?" Sen. Franken's comment: "That will never happen."
Senator Chuck Grassley (Iowa). Senator Grassley seemed to be cut in the same mold as Richard Lugar–smug and cowardly. I came up to him, shook his hand, looked him in his eye and said: "Senator, the white race is dying out. What are you going to do about it?" He frowned and said: "Good to see you," and walked on.
Senator Dan Coates (Indiana). Senator Coates was the first senator I spoke to about race (on this trip anyway–I lobbied Senator McCain in previous years). I spoke with Senator Coates awhile and I was impressed with his genuineness. After we parted, I thought, "why waste this opportunity? I should talk to him about our race," so I re-approached him and said, "Senator, one thing I forgot to tell you, I am very concerned about the future for whites." The Senator said, "What? I don't understand." I replied. "We need to do something to promote white interests. Whites are dying out. What will you do?" The senator replied: "Well, all my kids are having lots of children of their own." I thanked him for what is really the most important comment any leader could make. All whites should have large, strong families. Good for Senator Coates.
Senator Mike Lee (Utah). Of all the senators I lobbied, Senator Lee's reaction was the most disappointing. He had just finished an interview with a reporter. He was standing with his wife and two children when I approached. As you may know, this man comes to the Senate with the most expectations from both the tea party activists and anti-immigration activists alike. Publicly he has proposed some positive things. I said to the newly sworn-in Senator: "I just want to say that I am pleased that Mormons like you have large, white families. The white race is dying out and the Mormons are helping to stop that." Both he and his wife turned red-faced and looked at me like I was a freak. He said: "Nice to meet you. Good day." That was it.
Senator Orin Hatch (Utah). I made the same comment to Senator Hatch that I made to Senator Mike Lee. Senator Hatch looked dignified and stately. His response to me was: "Well, Mormons stand for many good things." I tried to prolong the conversation but he would not go into detail at all.
Senator John Thune (South Dakota). Senator Thune was the most difficult senator for me to approach, not because he was surrounded by people, but because his presence is so large. He is very tall, imperiously slim, impeccably dressed and handsome. His wife at his side was beautiful and their two daughters were stunning Nordic angels. I chatted with his wife for a while, before I could get the courage to approach this man. I stated, "Sir, the white race is dying out. We must do something to save it." His response was simple: "I hear you man. Thanks." I hope he did hear me and was not just repeating a pat phrase.
I spoke at length with other statesmen that day, but this is all I am able to disclose. My final comment on my lobbying effort is this: I was not smooth or artful, but I was direct. I do believe that this is the first time any of these Senators have ever been approached by a pro-white advocate before. It can only have a positive effect on them. Many more of us must seek such opportunities and seize the day.
I urge everyone reading this to get involved to save our people.
Regards,
William Johnson,
Chairman A3P
Category: American Voice, Establishment News