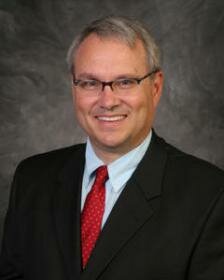 This week, my wife, two of my daughters, and I were in Brazil to pick up one of our sons from his church mission. He was stationed for two years in Porto Alegre, Brazil — an area heavily settled and influenced by Germans (or so I was told before I went).
Porto Alegre is a large city of several million people. The racial population of that city is decidedly mixed. While many whites live in the city, most of the population is a pastiche typical of modern-day Brazil. The majority of people who consider themselves white look more like Arabs but for their western dress and dyed hair. The streets were somewhat dirty and every property, whether it was a grand house, a hovel, or a church, was protected by fences with sharp points or barbs. My son said that muggings and robberies were common occurrences in Brazil.
In the course of our eight days in southern Brazil, we visited a number of smaller, outlying towns. Two of them were remarkable: Gramado and Sao Lourenco de Sul. Both of these cities were predominantly German — in architecture and racial makeup. Many of the children and young women were Nordic and breathtakingly beautiful. The streets were clean and there were no barbed fences surrounding the properties. Even the garbage men and many of the sales clerks were Nordic. In these cities too, however, the bane of multiculturalism was ever present. The next generation of white Brazilians seem to have little racial consciousness.
In the airports, I noticed that all men who dressed in business attire looked Italian, Iberian, or Germanic. These racial groups seemed to run the country. Also, I watched a polo match. What a grueling, difficult sport it is! Racing around a polo pitch the size of eight football fields on galloping steeds at breakneck speeds while jockeying for position and hitting a small ball with a long, wooden mallet was harrowing to watch — and much more so to play. The polo players appeared predominately wealthy and Nordic.Their grooms were blacks or natives.
While in Brazil, we were routinely treated with respect and were well received. That my son had become fluent in Portuguese made our trip that much more enjoyable. The conclusion I came to is that there is hope for Brazil and Western peoples, but America must lead the way to awaken our people to the importance of our heritage. The time is ripe for change. Once we reestablish that our views are just, and multiculturalism is, in fact, nihilism in disguise, then the floodgates of racial consciousness will open and the tides of public opinion will wash in a new era of hope and progress. We will then turn away from the dysgenics of the last one hundred years.
In the ensuing months, I intend to send leaders around the country to formalize our local groups and prepare for the great calling that lies ahead for each of us. Please be prepared to step up and participate in this great work.
Best personal regards,
William D. Johnson
Chairman, A3P
Category: American Voice